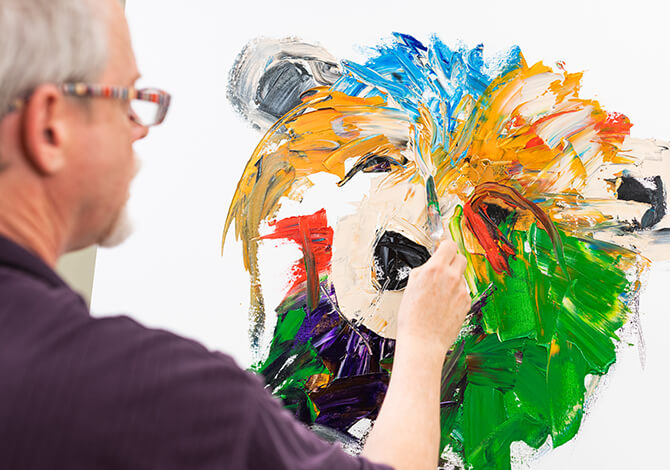 I hadn't painted bears before but thought they had wonderful personalities.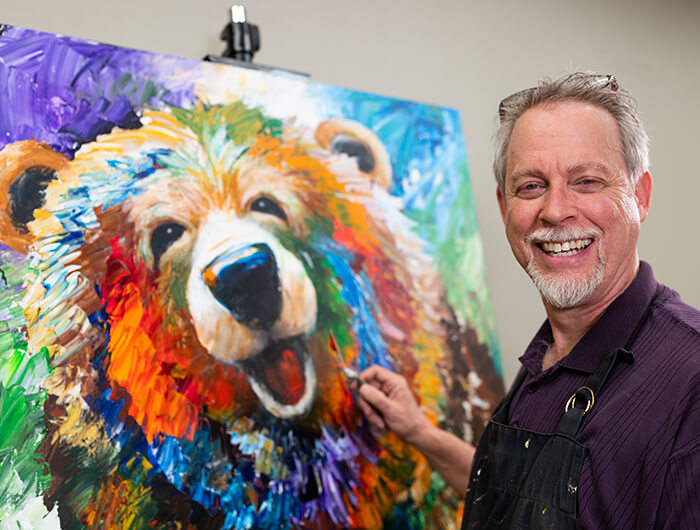 I painted my first bear and the response was tremendous! Everyone who looked at it had a big smile on their face.
Joyful Bears are about positivity.
Joyful Bears are about happiness.
Joyful Bears are about color.
Joyful Bears are about bringing a smile to your face.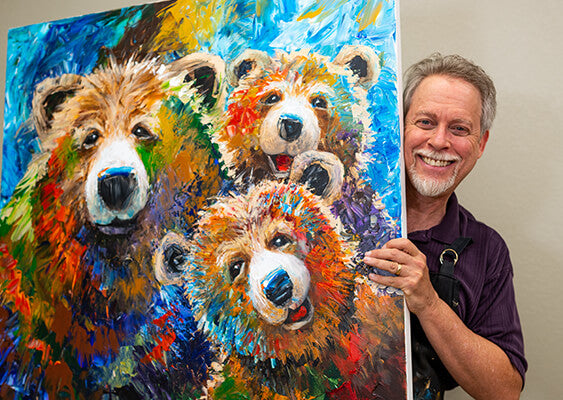 My dad studied professional art on the GI bill after WW2. He was quite good but never went into it as a profession. When I was young and showed an interest, he began teaching me. Both of my parents were very supportive in buying me art materials and putting me in art classes that's I was interested in. I sold my first piece in an adult art show at Barnsdale Park in Los Angeles when I was 9 years old.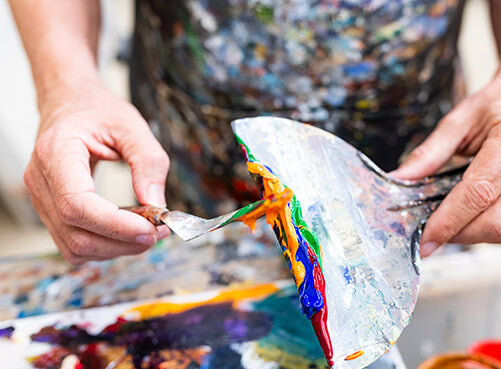 I studied with several local artists and when I was 15, started a business where I designed, made, and hand painted children's furniture. I sold it at a popular outdoor art show in Los Angeles. I was too young to drive so my dad would drop me off in the morning and help me set up. Then he'd head out and come back and pick me up at the end of the day. I was very driven!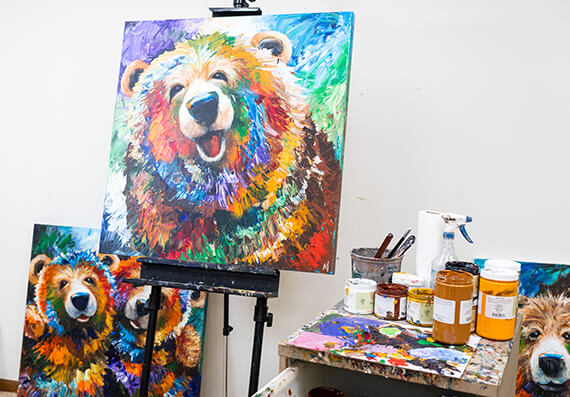 After high school, I got accepted into the prestigious Art Center College of Design, in Pasadena California. After graduating I created art for all types of companies from magazines, to game companies. I illustrated numerous board games that were in Toys R Us as well as designed a line of three dimensional animal puzzles.